Hello.. :)
Well,you know that I will be very busy with my university life starting on this Sunday,2nd September 2012 ..ohhh I'm back to that 'zombie life' lmao
And what I am doing right now? I already got my bags packed and all the documents ready.. I only need to make my mind focused after this.. Since I need to continue my studies in Engineering,I don't think I will have plenty of time to get online..
This time,I need to be myself back like about 10 years ago.. Someone who is nerd,and focus to her studies.. I really need to take a short break on other things like the co-curricular activities..That doesn't mean I'm not gonna join anything but I will make it shortlisted..
I won't join so many activities.. You know that I'M TRYING :) So,please don't expect me to do it strictly.. I will try my best not to.. Hmm it's a bit hard.. Know why? Because I really love doing this things.. However,I need to prove to my dad that I am capable to be the best student in my course!
That is why I am not really into Korean pop these days.. I won't stop spazzing on Beast because they are my favourite since 2009 ! But for the rookies,I'm sorry because I won't look at you that much.. I really hope that my new roommate is someone who study when she does and play when it's playtime... That type of person gonna help me a lot for improvements..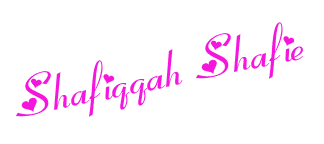 People might laugh when they read this post but.. this come from deep of my heart.. It's not hard to change our self.. What's hard is how we gonna do it without going back to the old habit..